Planning to spend your 3 days filled with the traditionally beautiful arts and creativity? Here are 3 destinations you should be adding to your list!
Qatar National Museum: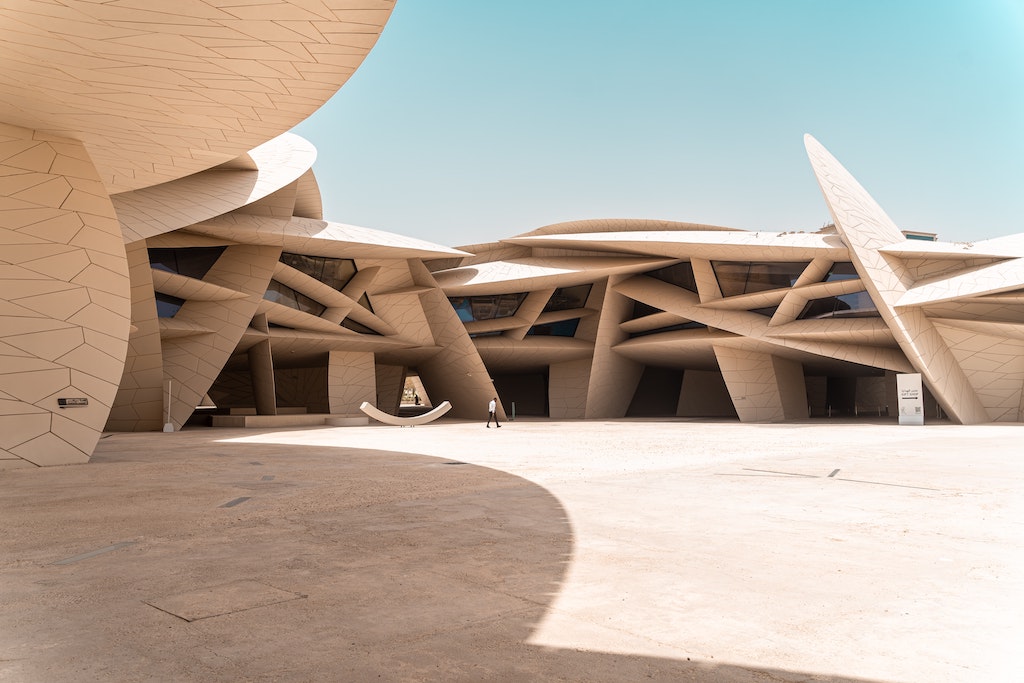 The first stop you shouldn't miss is Qatar's National Museum, located in Museum Park St, Doha. The national building was opened to the public on 28th March 2019, replacing the previous building that was built in 1975. The QatarNational Museum building is inspired by and replicates the desert rose, a type of naturally occurring crystal formation.
Visitors of the museum are given a tour around a loop of galleries that focus on the three main connected themes. The galleries are loosely organized in a chronologically order, starting with the displays on the natural history of the Qatar desert and the Persian Gulf, followed by artifacts from the Bedouin culture, historical displays on the tribal wars, the founding of the Qatari nation, and finally the discovery and introduction of the oil and gas industry to the present. Currently, the collections in the national museum contain approximately 8,000 items, which comprise architectural components, antique household and travel items, textiles and garments, traditional jewelry, fine objects, books and historical documents.
Museum of Islamic Art (MIA)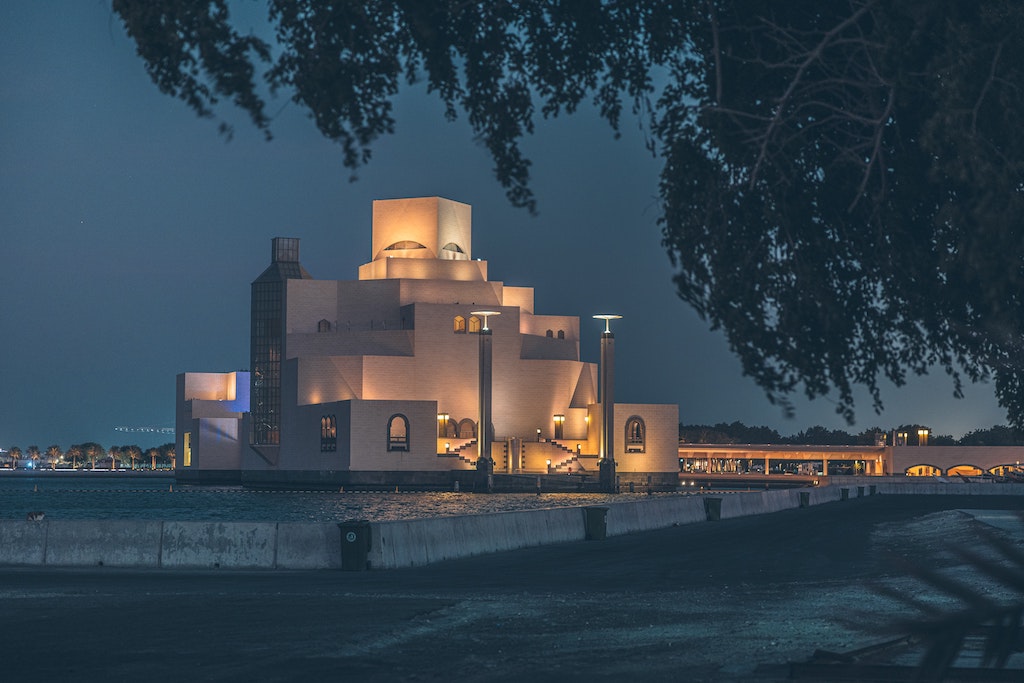 Museum of Islamic Art is a museum located in Corniche, Doha. The museum is positioned close to the historic dhow harbor on an island off a man-made peninsula. On its eastern and southern faces, a specially constructed park encircles the building. The port, which highlights Qatar's maritime history, is what distinguishes the western and northern facades. As of September 2017, Julia Gonnella has served as the Museum of Islamic Art's new director. The museum itself has a uniquely modern style that incorporates geometric motifs whilst also drawing inspiration from historic islamic architecture. It is the first exhibit of its sort in the Arab States, showcasing works from more than 14 centuries of islamic art.
QM Gallery Al Riwaq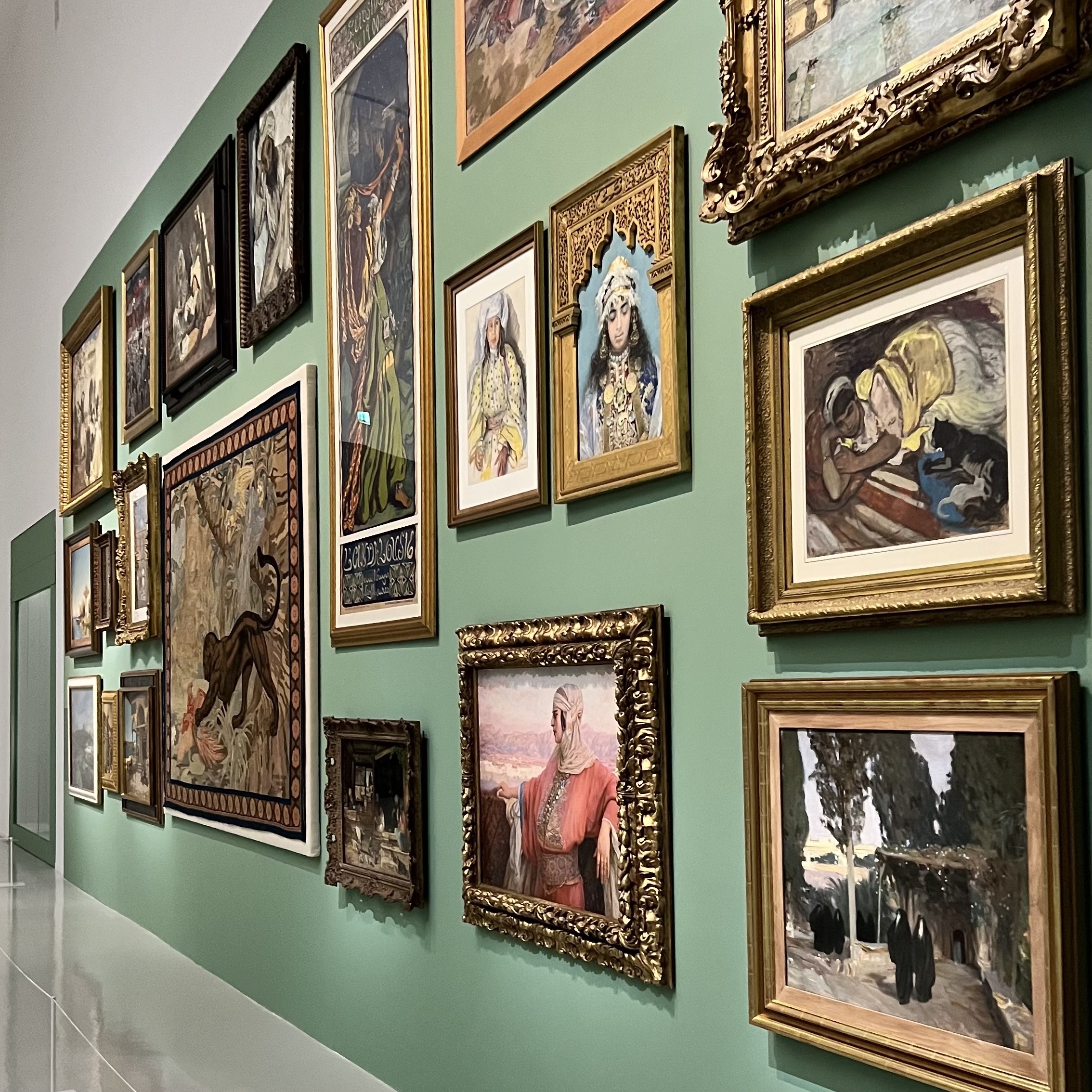 Located right next to the Museum of Islamic Art (MIA), Al Riwaq Gallery is a temporary art venue hosting significant exhibition projects with works by prominent contemporary artists from throughout the world, including Takashi Murakami and Damien Hirst. In an effort to broaden people's perspectives, Qatar Museums draws together museums, public art work, and cultural heritage in Qatar. Al Riwaq Gallery adds to the country's top venues for contemporary art, thriving in cultural scenes. An ongoing exhibition at Al Riwaq currently is the Lusail Museum: Tales of a connected world. A displaying showcase of arts by Herzog & De Meuron that is now being constructed in Lusail City. The Lusail Museum's best collections of Orientalist art, ancient artifacts, and media from ancient times leading up to the twenty first century will be used to develop a fresh, enlightenment and productive perspective on the world.

There are several museums and art installations to explore in Qatar! You can book this Sheikh Faisal Museum and Mathaf Arabic Art Tour to explore two amazing museums with transport and a guide included! You can also explore and make a booking for different many other kinds of art experiences through ViaVii's official website. Check out the 'explore' section to see more activities. The ViaVii team are more than happy to assist and enhance your trip in Qatar, you can contact us through our official website or our social media platforms: LinkedIn, Facebook, Instagram.