People hear of Africa and think of it as merely safaris and pyramids, but it is more than that. Africa is the second-largest and second most populated continent in the whole world. Besides the beautiful beaches and cliffs that line its coastline, its interior covers everything from mountains and deserts to rain forests and the Nile River.
Home to an array of cultures and languages, Africa offers a mixture of old and new. Here is a look at the best countries in Africa to visit in October 2021.
1. Namibia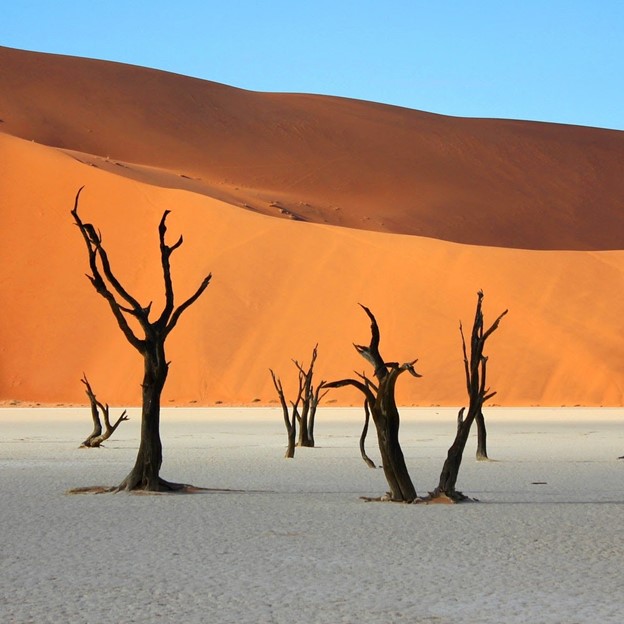 Namibia is one of the countries people think of when you mention Ecotourism. This country is the first African country to pass out a constitution to protect the environment. Most people assume Namibia to be one big desert-like country, and there is nothing but sand. Some people even consider it a twin of Dubai.

There are so many things you can do when you go to Namibia. Here are a few most people do. First, Namibia is famous for its Etosha National Park. This Park is home to many wildlife. People plan to take safari experiences in the Etosha National Park to see the many different species here.

Also, for livers of adventure, people love to climb up the Dune 45. This dune is in the Namib Desert. You can go hiking to climb up to the top. It may look easy at first, but it is only for people who are up for a challenge. Are you up for a challenge? If you intend to travel to Namibia as a romantic trip, you should consider seeing the Elim Dune. People go there with their loved ones to capture the romantic view of the sunset from the isolated Elim Dune. Do not worry. It offers privacy.

Next, people go for a stargazing expedition from the Namib desert. The desert is free from any other forms of light except the beautiful star-filled night sky. It is truly a romantic scenery to see. Finally, people ask if Namibia is not dangerous during nighttime. The only problem you may face is if you are not so familiar with the roads. However, it is very safe at night for all locals, tourists, and travelers too.
2. Uganda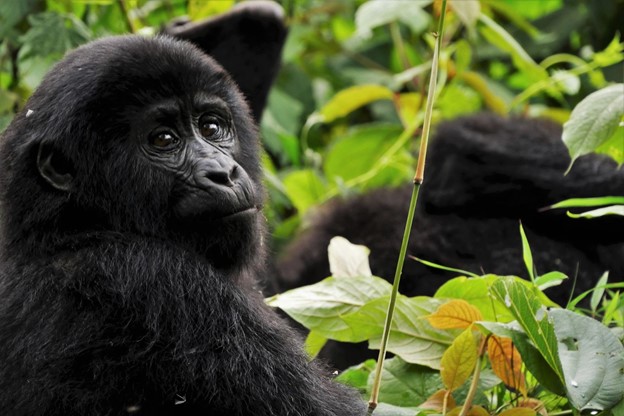 The beautiful country Uganda is close to the Eastern and Central portions of Africa. It is at their crossroads. What makes Uganda one of a kind is how it is a beautifully diverse country. To experience African experiences in Uganda, try out the following;

First, one of the best things people do on tours in Uganda is when they go on a gorilla trekking tour. Mountain gorillas are in only three locations on the planet, Rwanda, Uganda, and the Democratic Republic of Congo. The Bwindi Forest is the habitat of many of these mountain gorillas in Uganda. Many tourists love to go on trekking tours to see these greatly endangered species. If you are a lover of the primate family, you must go to this place to meet these creatures up close.

Have you ever heard of East Africa's Adrenaline Capital? If you have, you probably know that it is in Uganda. If you have not heard of it, here is a little bit of information. Almost everyone knows of the Nile River as the largest on the planet. What most people do not know is that the Nile River begins in Uganda. The Murchison Falls National Park on its own is a reserve for elephants, chimps, hippos, and many other species. Close to the Murchison Falls National Park is a town called Jinja. Jinja is where the Nile River starts. It is the best place to go kayaking, mountain-biking, quad-biking, horseback riding, and many others.
Finally, though there is not much to do here, people go to the South-West side of Uganda, especially the photographers, to stand on each side of the globe to take pictures at the Equator and buy souvenirs at their souvenirs shops to take home with them.
3. Mauritius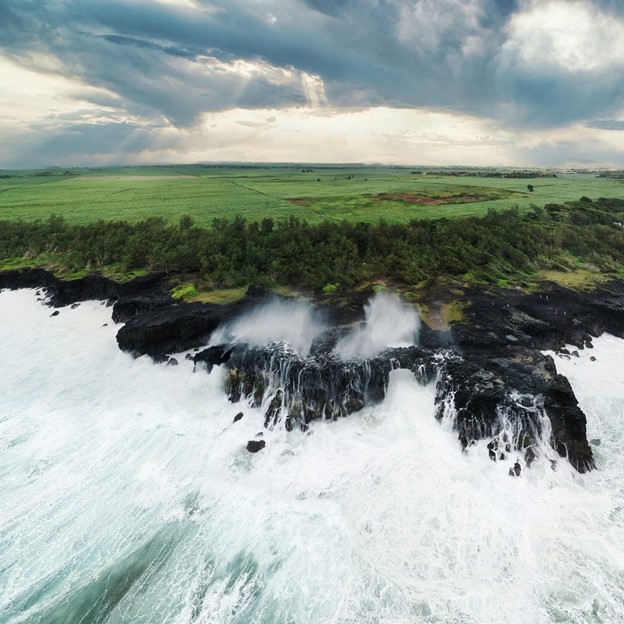 Do you want to witness heaven on Earth? "Mauritius was made first and then heaven, and heaven was copied after Mauritius, "quoted Mark Twain after his trip to Mauritius in 1896. Simply put, Mark Twain considered Mauritius as a "paradise," Joseph Conrad called it a "pearl." Mauritius is a great island country off the South-Eastern Coast of Africa on the Indian Ocean. Mauritius is the kind of place you visit and never want to go back home. White sand beaches, mountains, clear blue water, and many others.
The first thing people consider doing on their trips to Mauritius is to enjoy the waters. What better way to do that than to go scuba diving, to see sea turtles, and to see stingrays? People go scuba diving here because of the coral reef that protects the waters of the island's lagoons. You can see so many marine species from a few feet into the water. There are over a hundred diving sites and more challenging ones beyond the reef to go scuba diving.

For lovers of botany, plant species of different kinds, you must see the Ile aux Aigrettes. The islet has a calcareous reef partially immersed in soil. They say there are some plants here that grow nowhere else on the planet. Some rare species of birds are here, including the pink pigeon and the kestrel. There are so many other things to do here to be contained in a single article, so go and see for yourself what a paradise Mauritius is.
4. Tanzania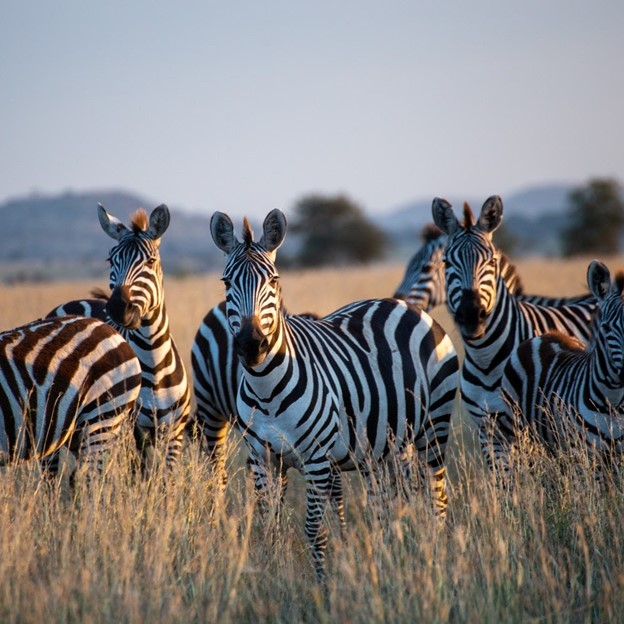 Tanzania is in the Eastern part of Africa. It is known for many reasons, especially as one of Africa's best safari destinations. Remember the Lion King? The movies made one of Tanzania's national parks, the Serengeti National Park famous. Besides several natural reserves, Tanzania is also home to Mount Kilimanjaro.
Like the other countries, Tanzania has many things available to tourists and travelers. The first of which is a visit to the Tanzanian Serengeti National Park. Home to the "big five" and a lot of other wildlife. People love to go here in hot air balloons to admire nature from up high. Mountain climbers also love to climb up Mount Kilimanjaro. Mount Kilimanjaro is the highest in Africa so get ready for a challenge if you are a mountain climber.
One of the best reasons people go to Tanzania is to witness the Great Migration. From July through to September are the times of the year to see the herds of zebra, gazelles, wildebeests, and other migrators cross over into Kenya.
Lastly, people go there to see for themselves why people say Tanzania holds the origin of humanity. There are stone age sites that may be over 30,000 years old in Tanzania to see.
5. South Africa
South Africa is also one of Africa's gems you should see. There are so many things to do here and if you want to know more, here is a little about the country. Firstly, South Africa is the southernmost country of the African continent. When people travel to South Africa, there are a lot of things they try out. Some include;
People love to travel to Durban. That is because Durban is one of the greenest cities in the world. Many people go to Durban, especially to see the Durban Botanical Garden. The Durban Botanic Gardens is Africa's oldest botanic garden. The garden has a collection of orchids, palm trees, cycads, a butterfly habitat garden, Centenary Trees, and so many others.
Also, some people go to South Africa, also called SA, to see African penguins. You can find them along the Western Cape coastline and at the Algoa Bay in Eastern Cape. South Africa is one of the best African countries to visit. It offers a mixture of many cultures and is one of the countries with highly populated people with so many different cultures to explore.
Concluding thoughts:
Africa is known to many as a place to embrace nature and experience it. There are so many countries on this continent, each with something extraordinary to present to the world. Namibia, Uganda, Tanzania, Mauritius, and South Africa are some of these African countries, and the above are some things you can do when you get there. To know more, keep updated here on Viavii.