Jordan is a traveling fantasy of every traveler and a beautiful introduction to the middle eastern Arabic culture. Jordan is famous for its renowned hospitality and welcoming nature. As a traveler, Jordan has so much to offer that remains hidden from the outside world. Once you visit Jordan, you will be astonished by the local diversity, stunning natural landscapes, and world-renowned ancient historical sites. Jordan is, without a doubt, a hidden Jewel of the Middle East.
In today's article, we will be exploring some of the best places in Jordan. So let's start today's blog and get an answer on why you should visit Jordan?
The top 5 places to visit in Jordan are Wadi Rum, Petra, Dead Sea, Aqaba, and Amman.
1. Wadi Rum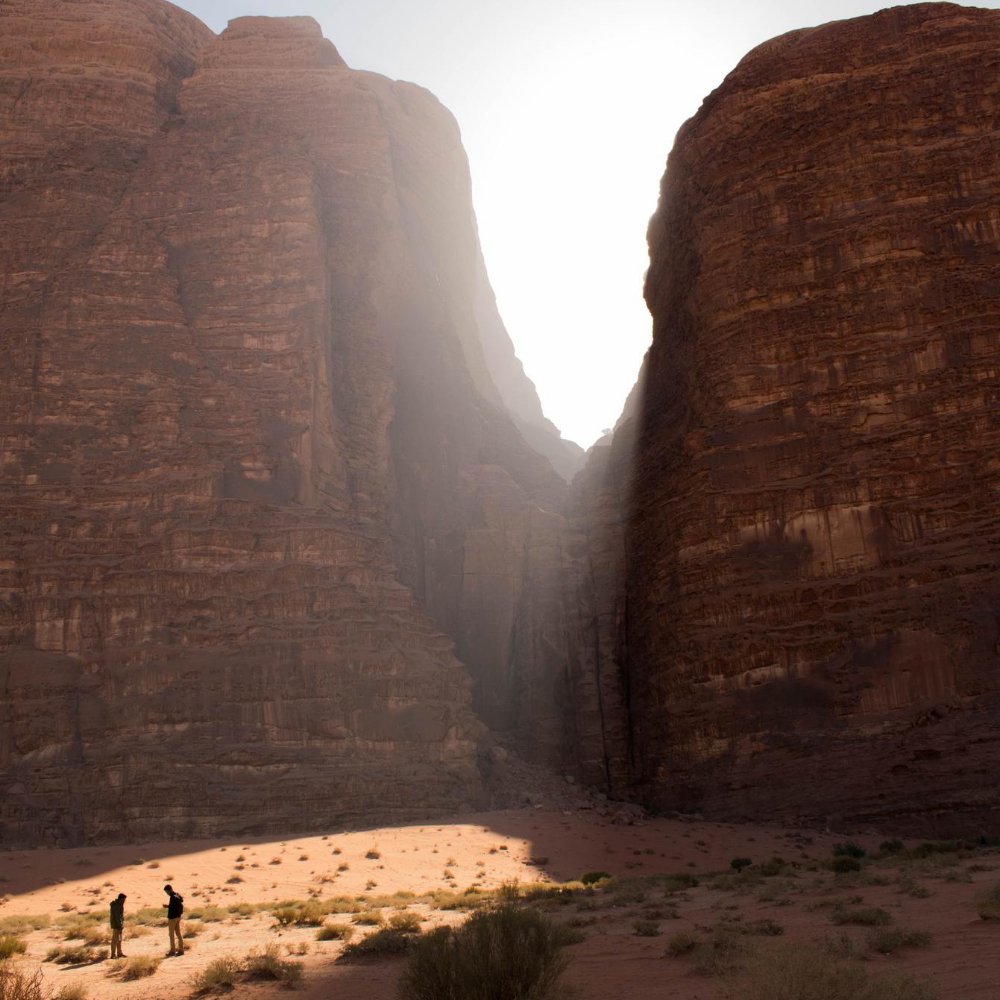 Wadi Rum lies in the south of Jordan and is one of Jordan's most spectacular landscapes. It is also known as the Valley of the Moon because of its unique landscape structure, which resembles the moon's surface. Wadi Rum consists of numerous dramatic sandstone mountains, granite rock valleys, towering cliffs, and massive caverns, making it appear like something out of a fiction book. Wadi Rum also served as the set for the 1962 film Lawrence of Arabia and was also featured as a world heritage site by UNESCO in 2011.
Wadi Rum is the perfect place for adventure seekers and offroaders, offering various beautiful locations for hiking, trekking, and climbing. You can also test your skills by ascending Jordan's highest mountain- Jabal Rum. All this sounds fascinating, but we would recommend you to go with a guide or make earlier preparations at a tourist agency or Rum village.
Most of the area of Wadi Rum is isolated, and the only permanent inhabitants of these areas are several thousand Bedouin nomads and villagers. Public transportation to these isolated villages is difficult. Therefore, we recommend that you contact a travel agency or book your experience through Viavii for a safe and memorable adventure. Some of our featured Wadi Rum experiences are:
Overnight stay at Wadi Rum
Adventurous Jeep in Wadi Rum & Scrambling
Hiking-Wadi Rum
2. Petra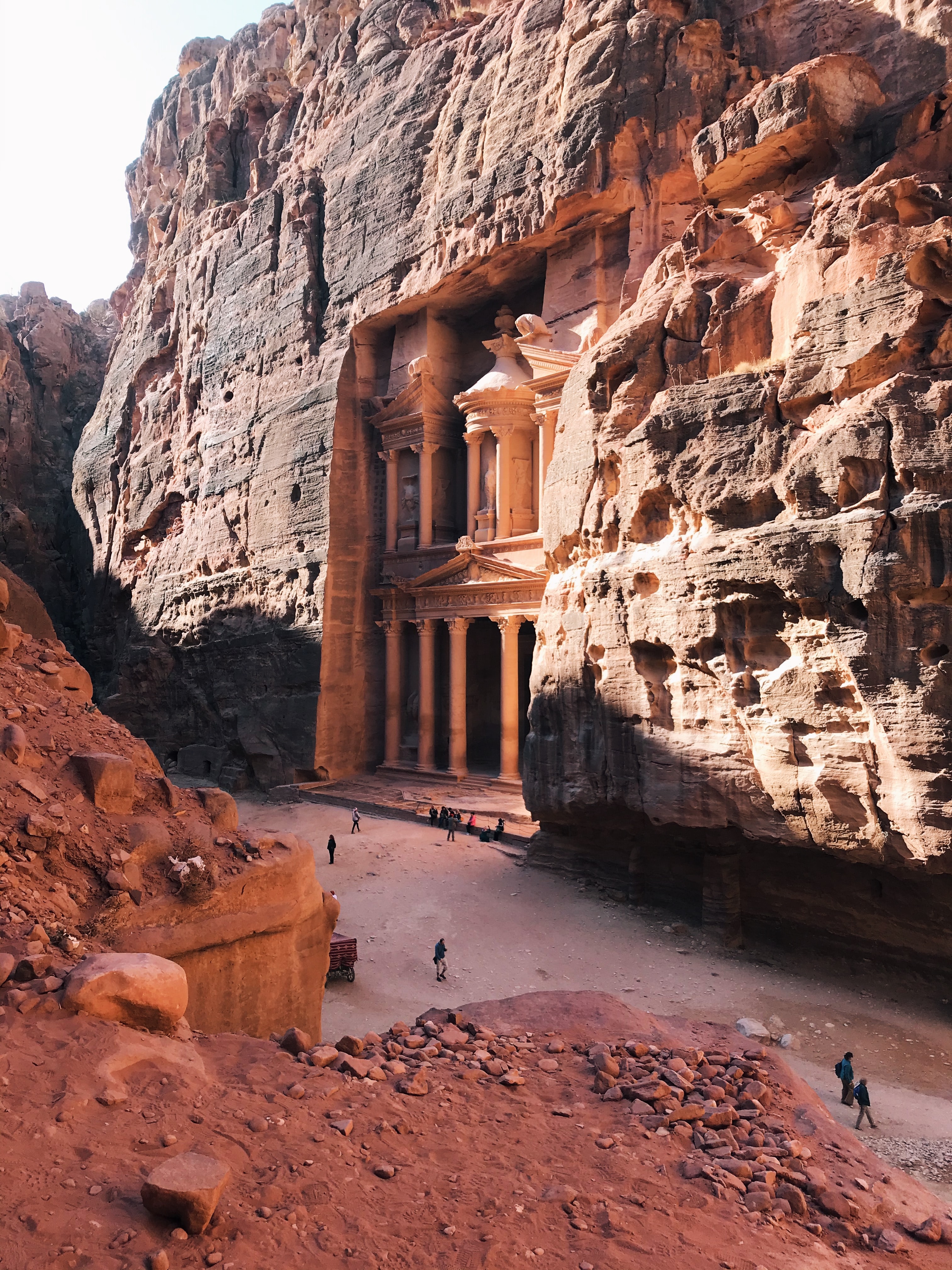 Petra is one of Jordan's most historical and popular archeological sites located in the south of Jordan. It is half-built, half-carved in the rocks, surrounded by a valley of mountains filled with temples, caves, and other ancient architectures. Petra is also recognized as one of the seven wonders of the world and has been described by UNESCO as 'one of the most precious cultural properties of man's cultural heritage.
Petra is referred to as "The Rose City" due to the coloring of the sandstones, which cover every cave, temple, and tombs dating back to a civilization that existed 2000 years ago. Petra consists of more than 800 registered tourist sites, and as a traveler, you will need at least 2 days to cover all the best places. The most famous structure of Petra is a 45m-high Al-Khazaneh which is greek styled facade known as The Treasury.
So, if you are ready to explore the sheer raw beauty of the world's most treasured ancient site, then you can check out some of our most featured experiences in Petra:
Petra and the Nabateans
Portable Camp in Dana
Mobile Camp in Wadi Al-Saif
3. The Dead Sea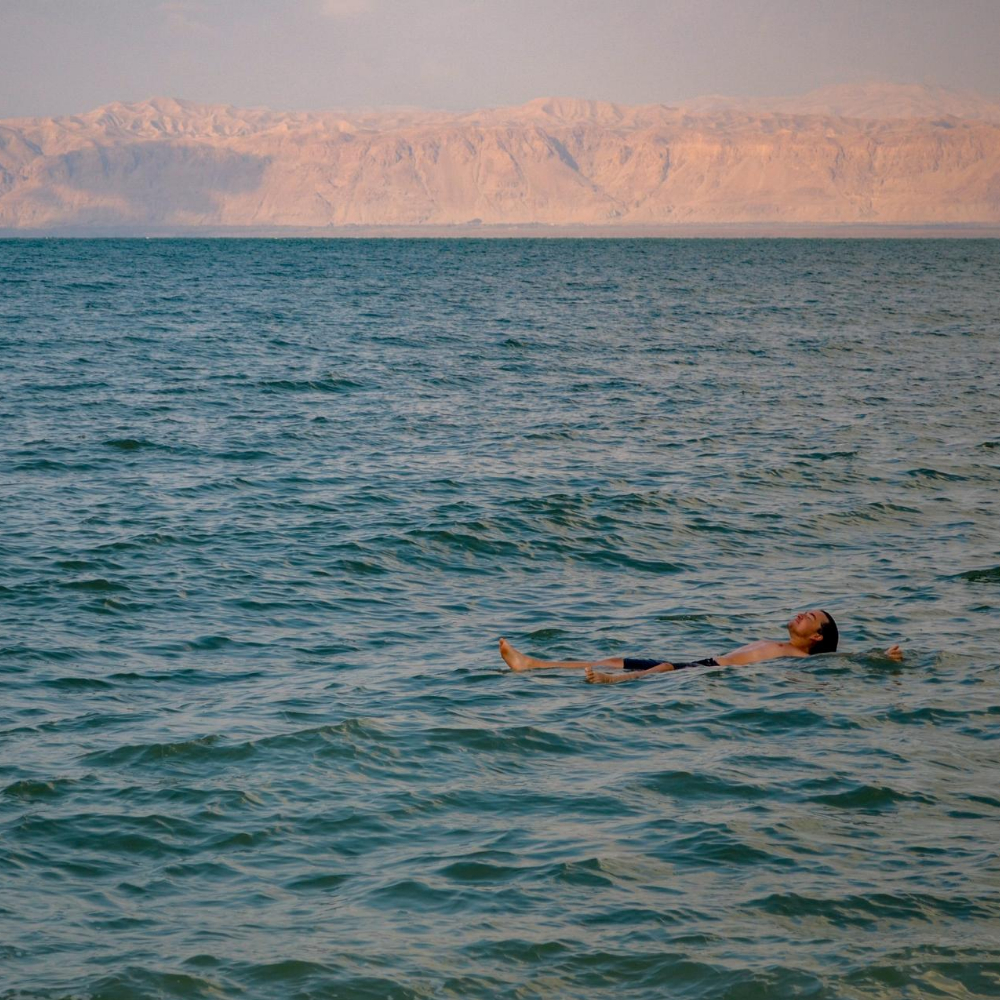 Well, you might have already heard about the Dead Sea and how one can float over the bed of the sea. It's one of the must-do tasks as a traveler who's visiting Jordan for the first time. The Dead Sea is known as the lowest point of Earth, located at 414 meters below sea level. The Dead Sea is easily accessible by road and is only an hour's ride away from Amman.
The Dead Sea is renowned for its mineral-rich water, and it's so dense and salient that the only thing you can do is float over the sea bed. But do remember the Dead Sea's water is 10 times more salient than normal ocean water, so avoid getting water in your eyes. If you are ready to visit the lowest point on Earth, then you can check out some of our featured experiences around the Dead Sea:
Buggy Ride Adventure in the Dead Sea
Swim & Lunch at Holiday Inn Dead Sea
4. Aqaba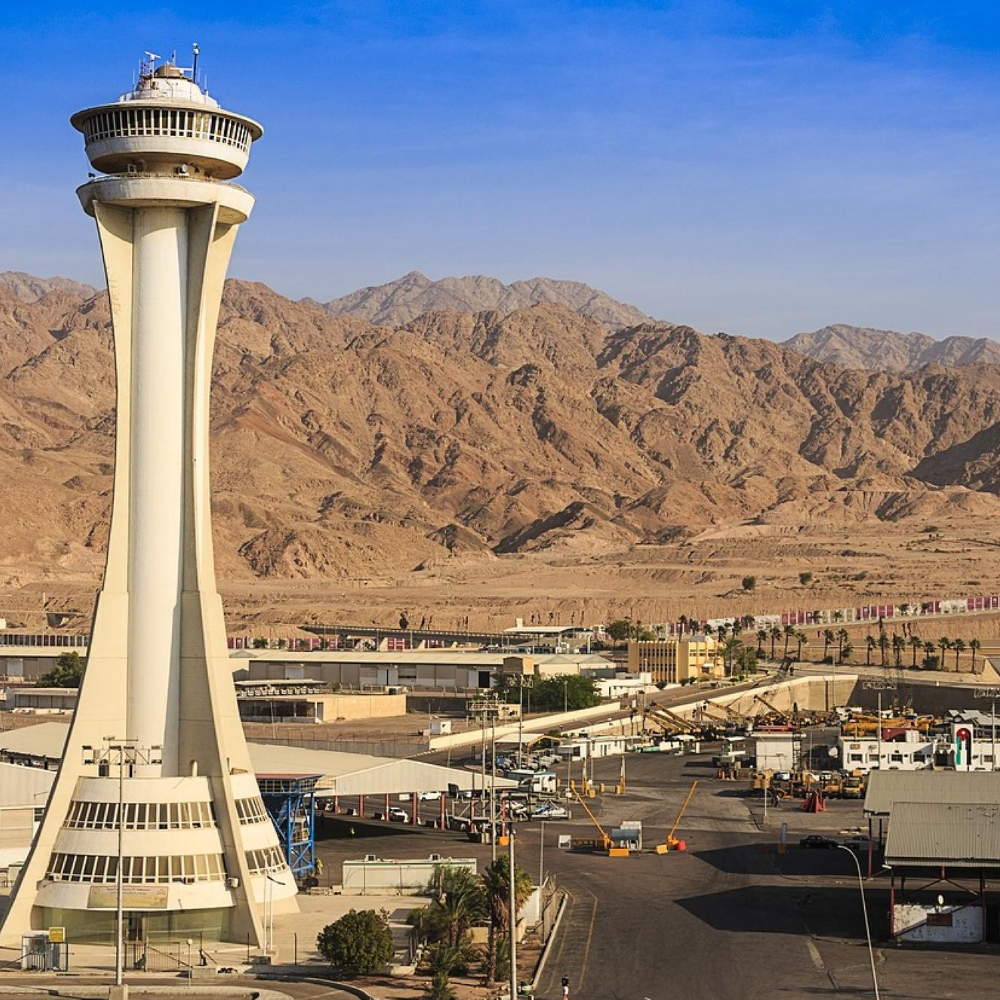 Nothing beats the hot summer of the Middle East than a seaside vacation of a beautiful beach town like Aqaba. Aqaba is located on the southern tip of Jordan and welcomes all the tourists for a breathtaking experience on the coastline of the Red Sea. Aqaba has so much to offer you can float, fish, swim, snorkel, dive while enjoying the local specialties like Sayadieh.
You can also spend your time going on local cruises or spending some of your time in one of the local hammams. Viavii also offers a lot of local experiences in Aqaba. We can help you experience Aqaba like a local. Some of our featured Aqaba experiences are:
Fishing with a local Fisherman
Snorkeling for a Clean Sea Experience
Watch the sun goes down cruise
Aqaba's Local Food Making Experience
5. Amman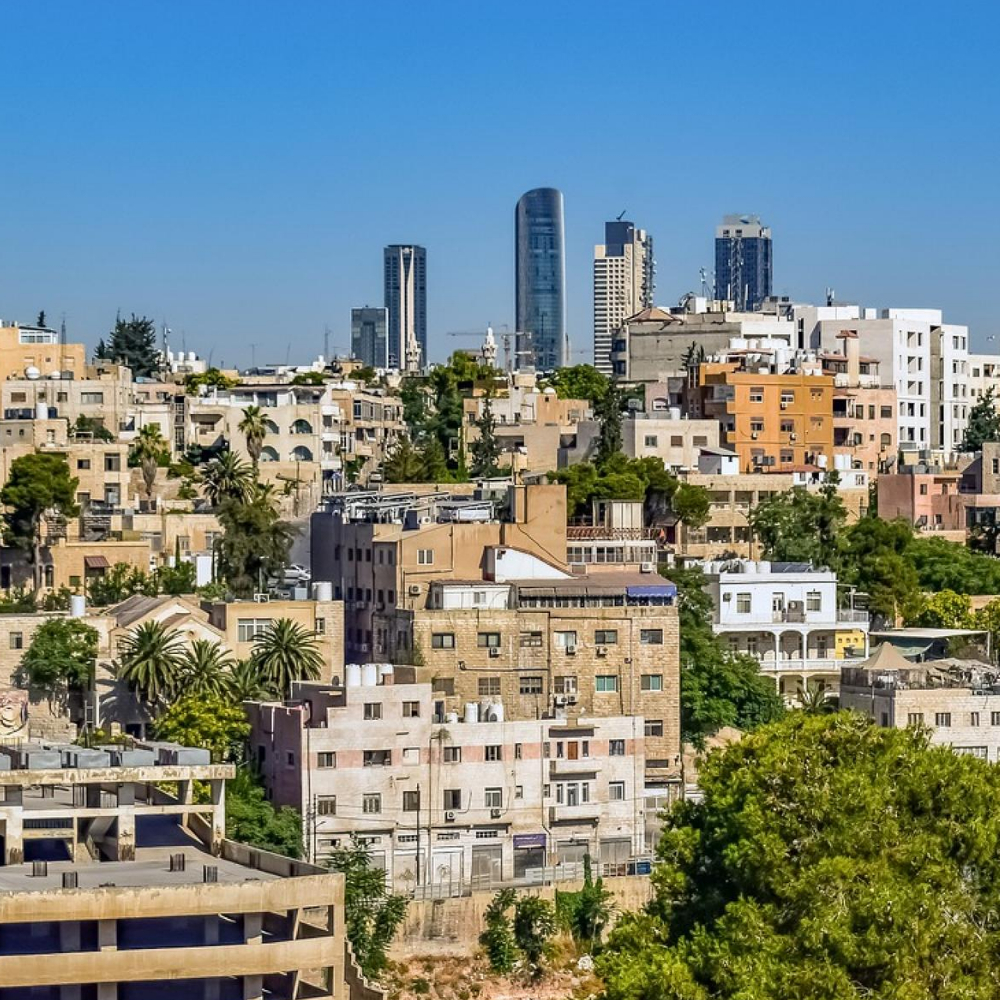 Amman is the renowned capital of Jordan. It is a thriving metropolis area offering a touch of various cultures. Amman has become a real hub of art and culture, offering art and cuisines from Iraqi, Syrian, and Palestinian artists, along with local Jordanian culture. Amman is the perfect place to absorb all the Arabic and middle eastern culture at once.
Apart from the deep-rooted culture and artistic values, Amman also offers a collection of must-visit places. Some of these places are King Abdullah Mosque, Amman Citadel, Rainbow Street, Roman Ruins, and Al Balad (Referred to as the heart of Amman's markets). We at Viavii are also offering a variety of personal experiences for our customers. You can check them out to enjoy Amman as a local. Some of our featured Amman experiences are:
Wiebdeh In The Eye Of An Artist
Sudani Culture in Amman Tour with Lunch
6 Hours of Local Food
Conclusion
Today's article was solely based on the purpose of traveling in Jordan and highlighting some of the best places to visit in Jordan. I started this article by discussing the glorious Wadi Rum. After Wadi Rum, I discussed the ancient architecture of Petra and its importance in Jordan tourism. After that, I discussed the lowest point of Earth, known as the Dead Sea. At the end of this article, I highlighted some of the best places in Aqaba and Amman.
That's all from my side for today. If you have any questions or want to give your feedback, we would love to hear it. You can also follow us on Instagram, Facebook, and Linkedin. Stay tuned as we post more informative blogs and fascinating experiences.