With all the craziness that we all went through this year, it is about time we packed our bags and prepared for our next voyage. The world is an endless zone, with so many places to visit, you often think, where can I go with my family and friends? As I once read: "No destination is really ever too expensive".
These destinations are mind-blowing, soul-relaxing—you will wish you could live there. If you are looking to travel to places you have not heard of filled with vibrancy and culture, follow me to discover these wonders of the world on a tight budget.
1. Machu Picchu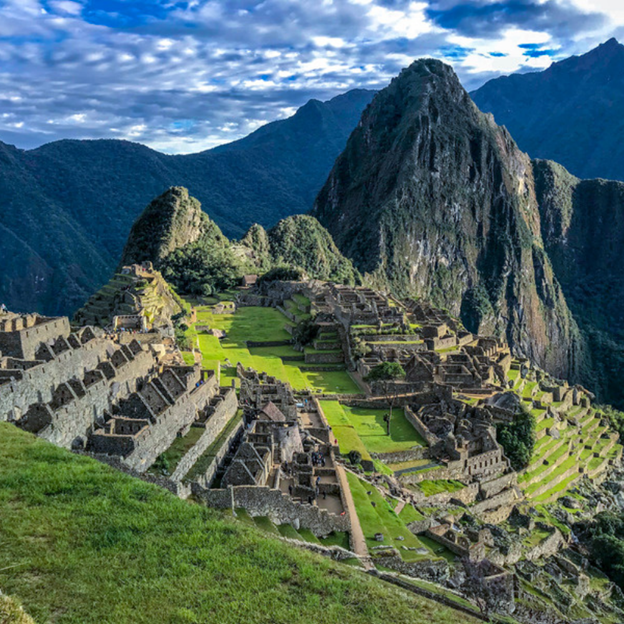 I have always been a Lama lover! Yup, you heard that. If you are like me, then this is where you should be. Welcome to Machu Picchu, an Incan citadel set high in the Andes Mountains in Peru. There was not much information about Machu Picchu in 1911, but that was about to change when Hiram Bingham, an American archaeologist and known politician of his time, decided to do a scientific study of Machu Picchu, trying to connect it with Vilcabamba.
Machu Picchu has many hidden gems, one of them being the Museo de Sitio Manuel Chávez Ballón Museum: It's an amazing museum that describes and tells how Machu Picchu was built. Located about thirty minutes away from the town of Aguas Calientes. It has many Incan architectural buildings—the reason Machu Picchu was built was considered a royal retreat, a religious sanctuary, and a sacred place for the emperor Pachacuti and his royal court.
Now, if you are looking to lose a lot of weight then you are in great luck. So, be prepared for a lot of hiking and walking to get to most of these destinations. For example, Huayna Picchu, the mountain top located 1,640 feet up high. You also have the Temple of the Moon, located on the far side of Huayna Picchu, known to be an Incan ceremonial temple. If you ever think of visiting, the best time to visit is between April and May, where the rainy season is gone.
2. Zanzibar City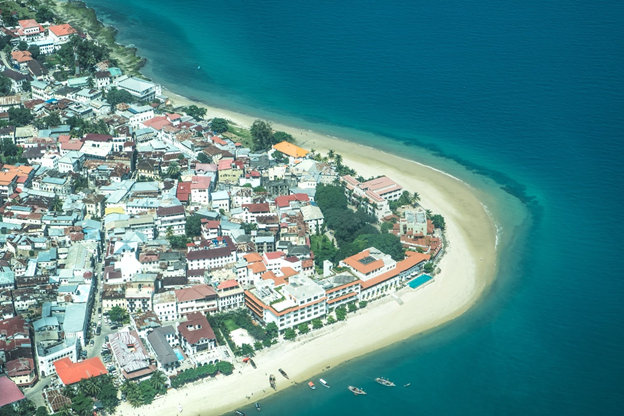 Zanzibar is Swahili Unguja, an island in the Indian Ocean, lying 22 miles (35 km) off the coast of east-central Africa. Filled with beautiful Coconut palms and other vegetation covers the surface. If you are a person who loves the warm weather, you are in great luck, the weather here is usually tropical and, to some extent hot.
Considered to be one of Africa's cheapest places to visit, according to the 2019 Backpacker Index. With so many exciting and adventurous places to visit, for example:
Cheetah's Rock
Nakupenda Beach Nature Reserve
Nungwi Beach
Prison Island - Changuu Private Island
Stone Town
Jambo Spice Farm
The list can go on. There are so many outdoor activities, from snorkeling to Kitesurfing and hiking in the Jozani Forest. Zanzibar hotels range from $38 to $217 per night with an average of $64, while most vacation rentals will cost $20 to $400 per night for the entire home.
3. Xilitla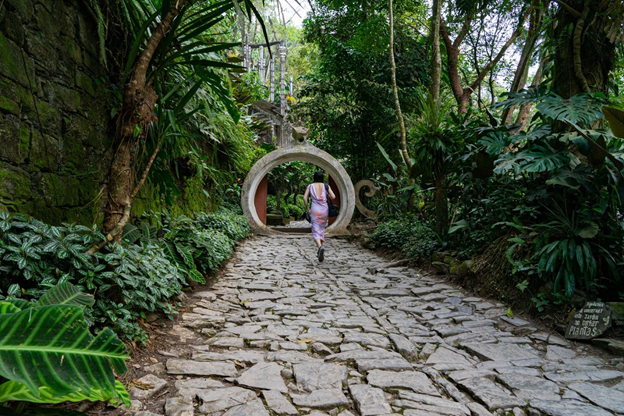 It is considered one of Mexico's most affordable cities to visit, located deep in the rainforests of Huasteca, Potosina. Many of the locals living in Xilitla speak their indigenous language speak an indigenous language, principally Huastec, while others speak Spanish, with many tourist attractions located in Xilitla, for example, Las Pozas gardens. Best known for its agricultural producers of coffee, orange, and sugar cane.
One of the main attractions today was built by Sir Edward James, who is known to be a British poet. In 1949, he decided to build a garden sanctuary dedicated to art, flowers, and all the things that he loved in life in Xilitla: All are surrounded by forest trees and hills that stretch all over his amazing garden.
There are many places to visit in Xilitla also, Mexico including Sorprendente Tour, Museo Leonora Carrington, Embarcadero La Morena, Sotano De Las Golondrinas, Cascada Los Comales. You will never feel bored.
4. Goa, India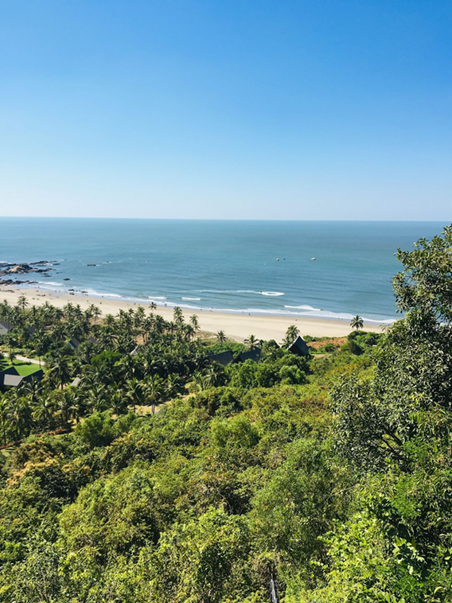 Goa, India, is located on the southwestern coast of India along the Arabian sea. Colonized by the Portuguese, it became a part of India in the year 1962. When visiting Goa, you will notice many historical sites built by the Portuguese like, the Aguada Fort, the largest water reservoir in Asia. Another majestic historical sight to visit is Reis Magos Fort, owned by the Goa government. Built-in the year 1551, it was later used for many purposes over the year as a hospital and a jail.
You will find many entertaining things to do from relaxing on the beaches like Baga beach. If you are an activity lover, then you will have the chance to go Banana riding, Motorboat riding, Water skiing, Jet skiing, Scuba diving, Dolphin trip, Windsurfing, and so on.
If you are like me and love shopping, then you need to visit the Mapusa Market. You can buy handicrafts for local spices, clothes. The best part of it all is, chatting with the locals, where you can learn so much from their humble nature.
5. Trabzon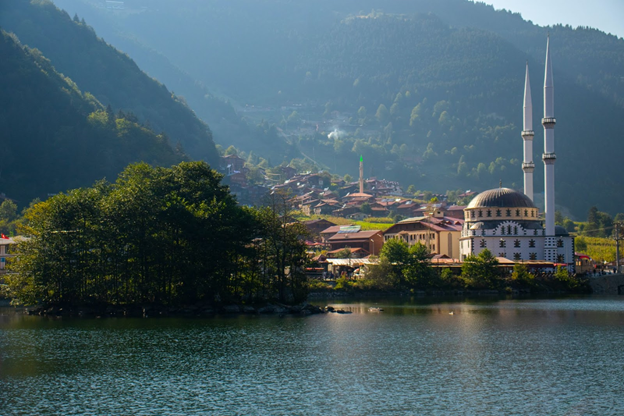 If you are a binge-watching Turkish series lover, then this next destination is where you need to be: Welcome to lovely Trabzon, a place filled with so much greenery you would think you are standing in a Van Gogh painting.
It is located on the Black Sea coast of northeastern Turkey and the capital of Trabzon Province. If you love the wilderness, then you will love being here, it has four lakes: Uzungöl, Çakırgöl, Sera, and Haldizen Lakes. There are several streams, but no rivers, in Trabzon.
The dominant language used is Turkish. One of the best things I love about Turkey is their delicious breakfast, which usually consists of different kinds of cheeses, jam, honey, cucumbers, tomatoes, different types of meat sausages, and of course, a nice cup of hot tea.
There are a lot of cozy cabins where you can spend your time gazing out at the sunset. Spending around 5 days would be more than enough to travel around and find your destination.
Conclusion:
Every year we all try to make choices where to go, how much are we going to spend is safe, will we enjoy our time? These are questions constantly asked and that's why visiting these amazing destinations will be an unforgettable adventure you will constantly brag about. For more destinations to visit, please check out our ViaVii Website and follow us through our Facebook and Instagram pages.